江戸時代から続く伝統「遠州織物」のガーゼマスク
A gauze mask, made of traditional Enshu textile
静岡県西部地方~遠州地方で100年近く、浴衣や業務用リネン資材の卸売業を行ってきた三幸株式会社。
「長年『遠州織物』を親しんでくださっている皆様に少しでもお役に立ちたい!」と、このコロナ禍を機に遠州織物のマスク生産をスタートしました。

In the east area of Shizuoka prefecture called Enshu, the company has been operating the linen distribution business ,specialized in Yukata ( traditional cotton casual Kimono )and other linens for almost 100 years.
It started a new production of cotton mask since the evoke of COVID-19 pandemic and hoped to be a help for people who have been a fan of Enshu textile.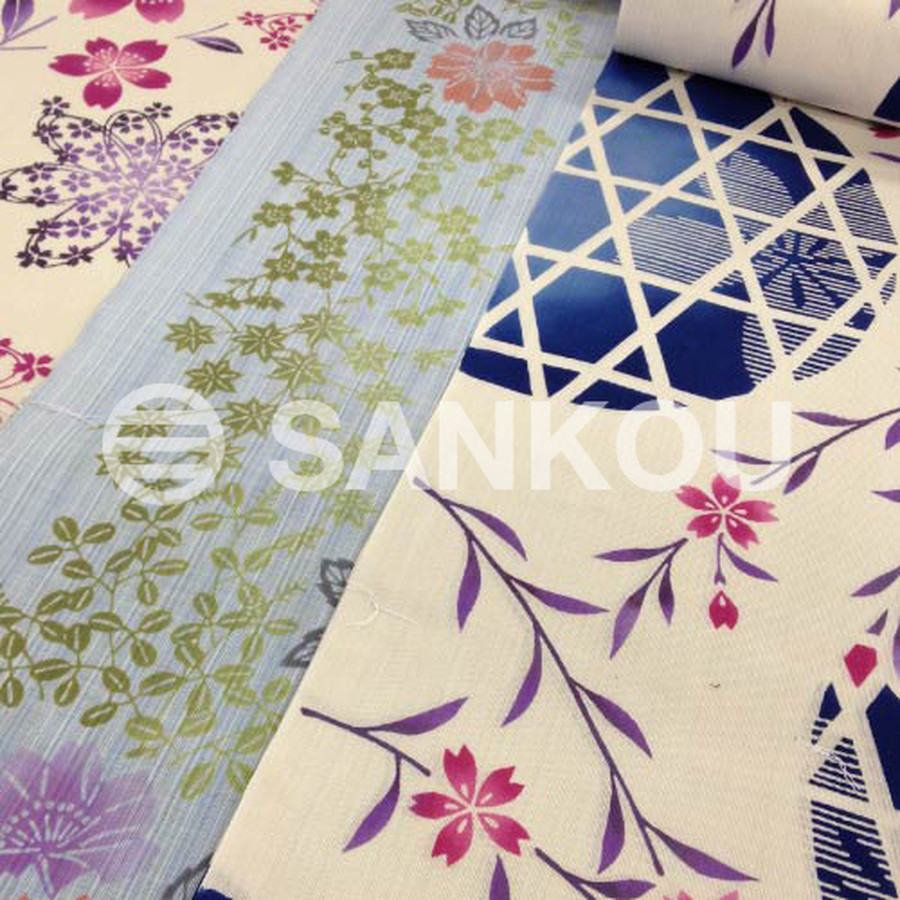 吸湿冷感加工を施したマスクで快適に!
Stay cool with a moist absorbent!
遠州織物は、江戸時代から綿花の栽培が盛んだった静岡県西部で発展し、天然繊維を使っていて肌触りが優しいのが特徴です。

The unique point of Enshu textile is the natural fabric of cotton, of which weaving culture and the cultivation of cotton has flourished since the Edo period. The natural fabric is soft and gentle to your skin.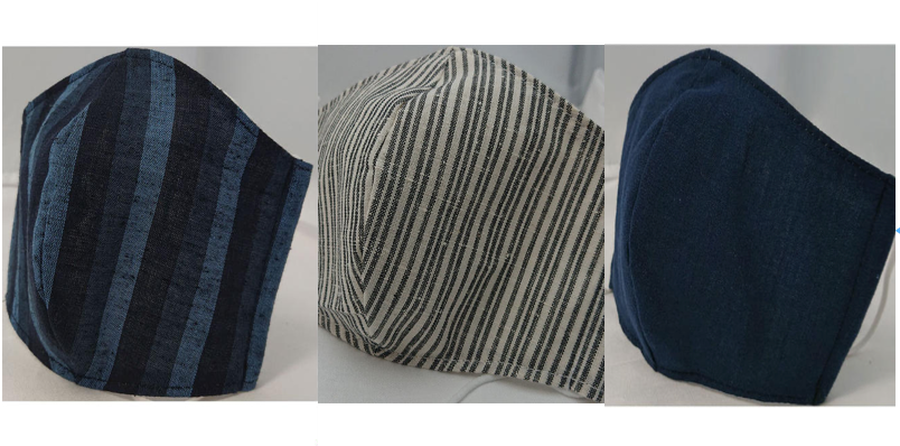 三幸が開発した冷感マスクは、中に吸湿冷感加工の生地を用いており、暑さを和らげる効果が。
「少しでも皆様の快適な暮らしの手助けができれば嬉しい、実際に感じていただけたら」と、
快適さを追求したスタッフの想いが込められています。

Not just an ordinary cotton mask, SANKOU has developed original fabric that has a function of moist absorbing, cool touch. it reduces the uncomfortable heat. This idea came from a concept of company staff who are wishing more people to enjoy daily life with more comfort and feel the actual difference.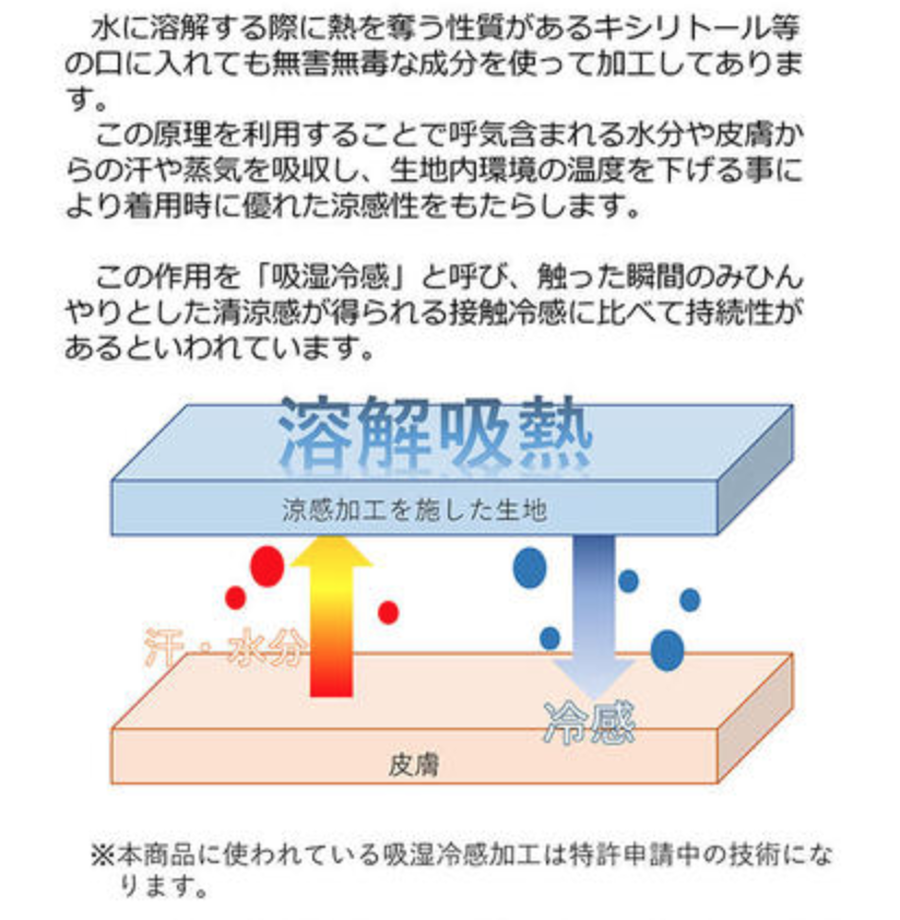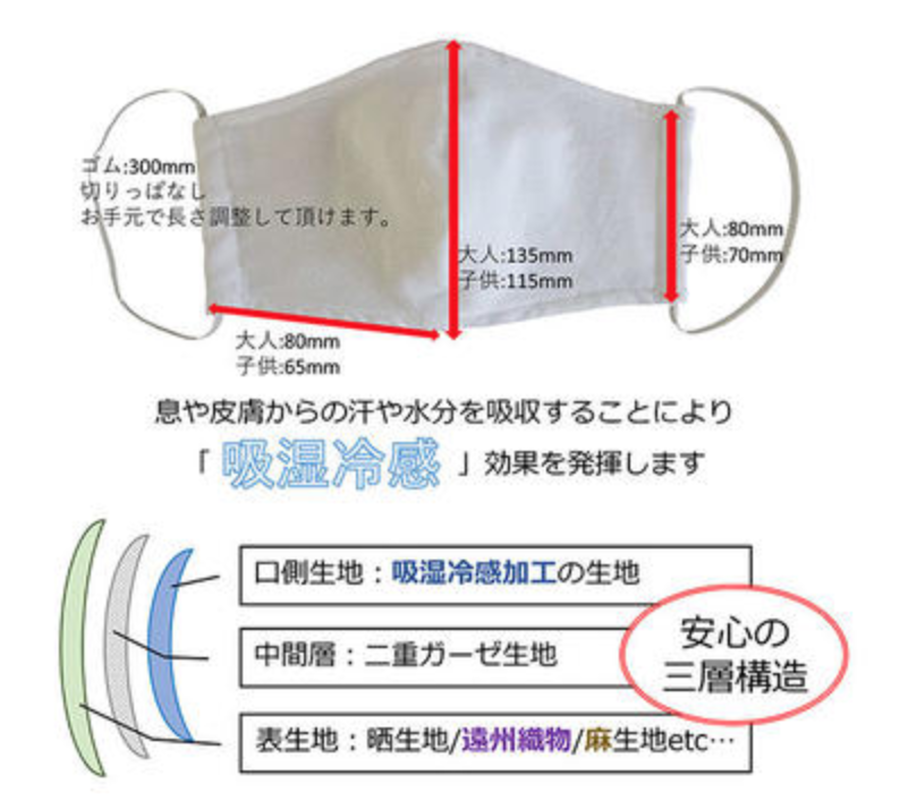 【吸湿冷感】遠州織物ガーゼマスク3点セット 大人用
[ Moist absorbent/ Cool touch ] mask x 3 piece
サイズ:大人用
色:(縞0104) (縞0148) (濃紺)


3,300円(送料込み)
Price: JPY 3,300 ( tax & delivery charge included )

遠州織物のガーゼマスクです。 表地は遠州織物の生地、中間層はダブルガーゼ、口側にはコーマ糸を使った肌触りを重視した晒生地に吸湿冷感加工を施した生地を使用しています。 合計で4層の構造になっています。

A cotton 100% gauze mask made of renowned Enshu textile. It consists of 4 layers of different fabric. Top layer is Enshu woven cotton, double-layered gauze is used in the middle, and the 3rd layer is a moist absorbent, cool touch bleached cotton with quality combed yarn.

= ご注意 =
■ご使用前にぬるま湯でお洗い頂きご利用下さい。
■移染の可能性があります。色物と一緒の洗濯はお避け下さい。
■洗う事により縮みが発生します。洗った後はシワを伸ばして下さい。
■マスクは1日1回は洗濯してください。連続利用は衛生面で問題が出てくる可能性があります。
■吸湿冷感機能は人によって感じ方に差があります。
■吸湿冷感機能は洗濯を重ねる事により徐々に弱まってきます。洗濯方法やご利用洗剤によっても状況は異なります。極力ぬるま湯での手洗いをしてください。

[ Directory of use ]

■ Please wash with warm water before using.
■ Please avoid washing with other colored laundries. It may
occasionally cause color transfers.
■ It may shrink after washing. Please stretch the wincle after washing.
■ Please wash your mask once a day otherwise it may cause hygiene
problems.
■ The feeling of cool touch may vary depending on the user.
■The cool touch/ moist absorbent function will be weakened by
constant washing. Hand-wash with warm water is recommended.

Price: JPY 3,300 ( tax & delivery charge included )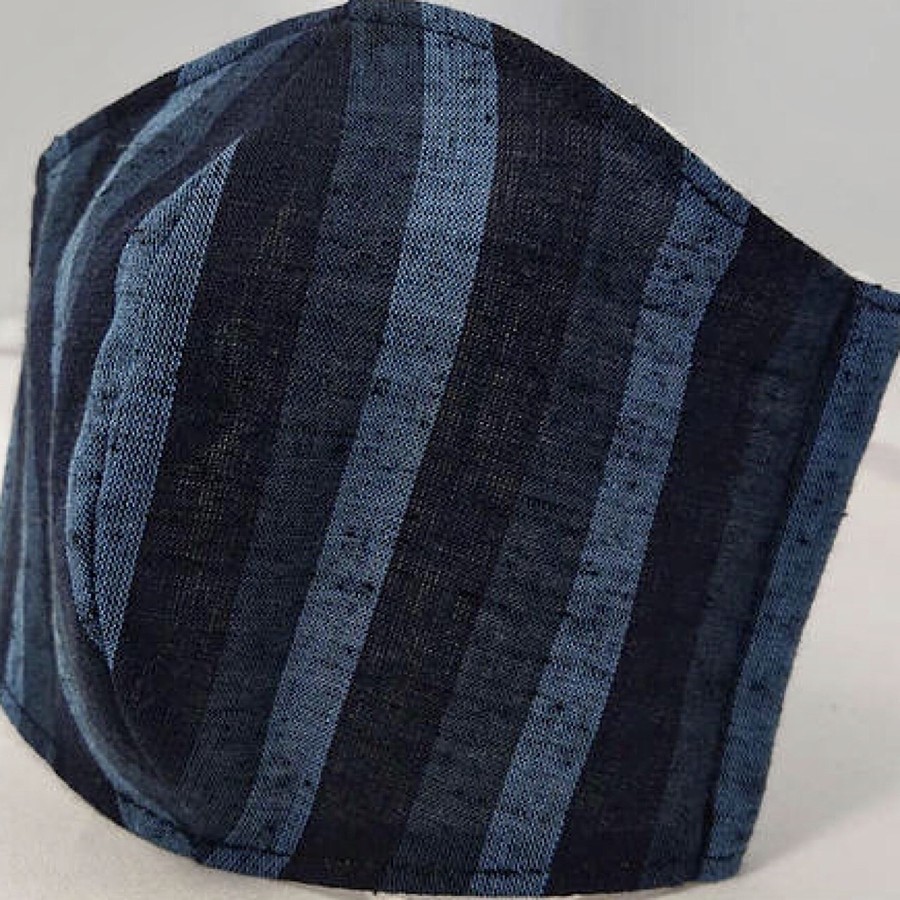 色:縞0104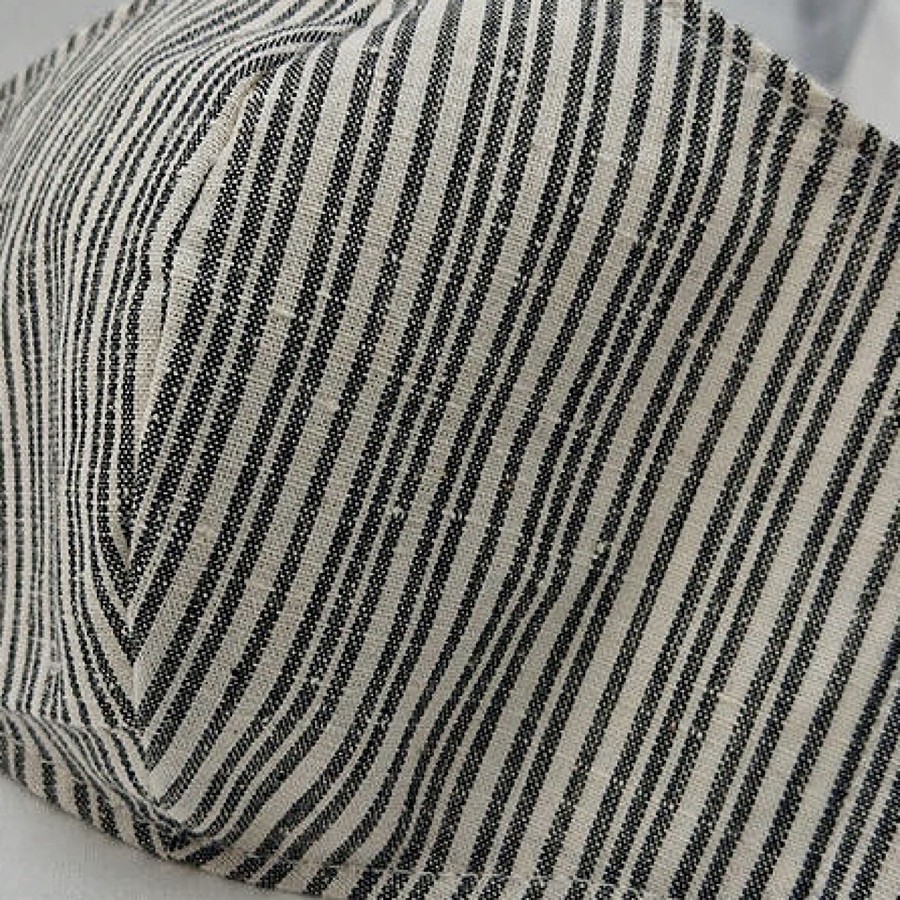 色:縞0148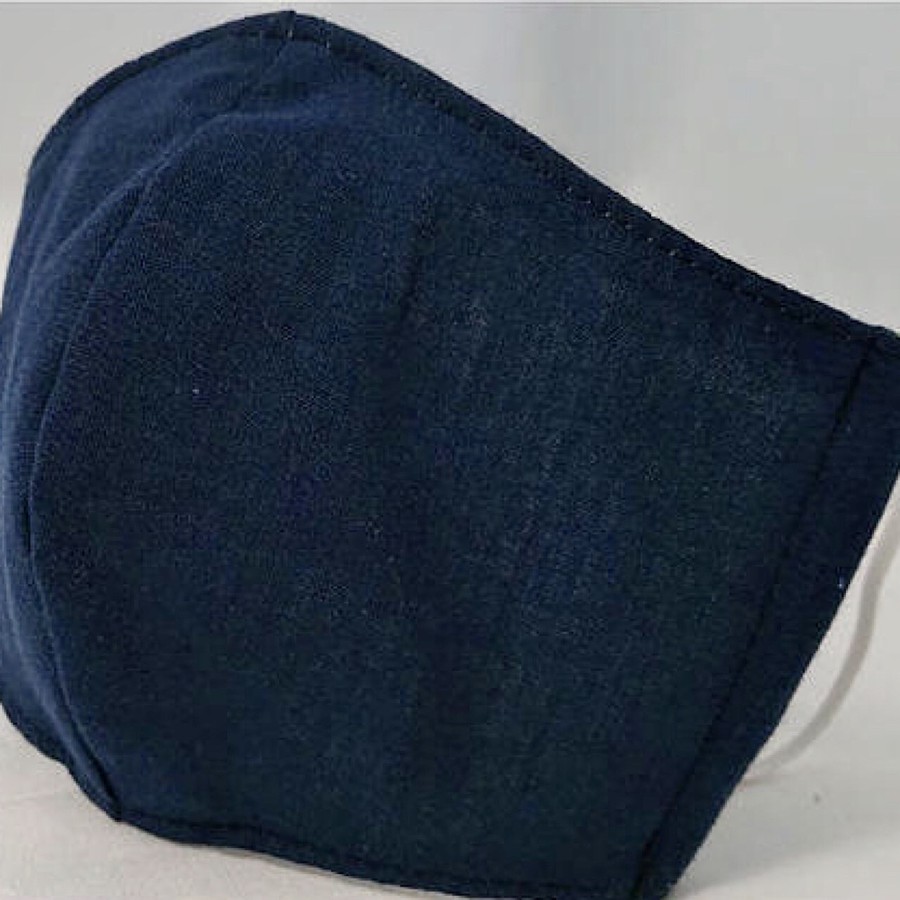 色:紺