天神屋のオリジナル!50年愛される味をご家庭で。
Original taste of Tenjinya!
50 years of beloved flavor is now available for home cooking.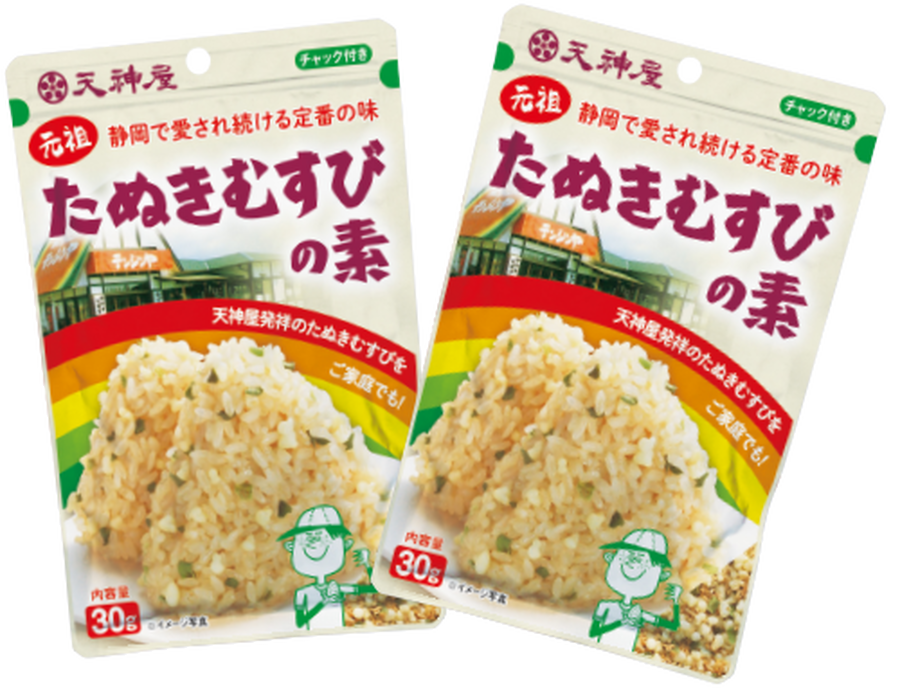 今ではお弁当、おむすび、お惣菜といえば「天神屋」ですが、50年以上前にあった「天神屋うどんレストラン」を覚えているのは、静岡の中高年層以上だけかもしれません。
当時、三角屋根にレインボーカラーの「テンジンヤ」の看板がとても印象的で、そのレストランのまかないとして食べられていたのが「たぬきむすび」。それを今回商品化したのが「元祖たぬきむすびの素」です。
Undoubtedly we locals think of [ Tenjinya ] when talking about Bento box, rice ball and a great variety of takeaway dishes. However, few people except for middle ages may know about Udon restaurant of Tenjinya which had once existed over 50 years ago.
Back then, its huge rainbow-colored sign on the triangle rooftop of the restaurant was eye-catching, and the employee's meal at this restaurant was the [ Tanuki-musubi ( rice ball with a fried crisp ) ].
This legendary taste finally became a unique product named [ Ganso Tanuki-musubi no moto ] ( seasoning for original Tanuki-musubi ).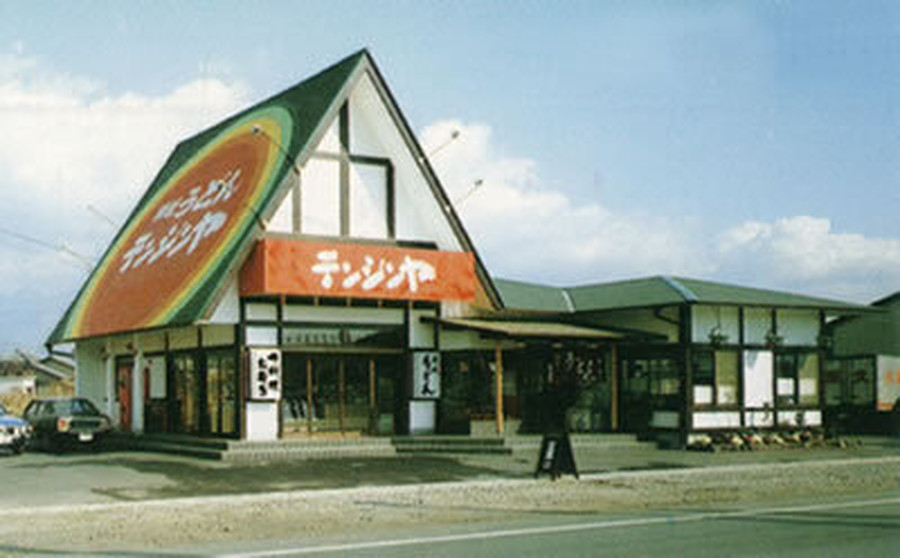 幼い頃から慣れ親しみ、身近なお店として歴史を刻んできた天神屋の20年来の人気商品「たぬきむすび」を家庭でも気軽に再現できる「おむすびの素」にしました。
Tenjinya has been popular among all ages and has run a business until today with local community. Now its popular food [ Tanuki-musubi ] became a handy seasoning in order for fans to cook this riceball at home.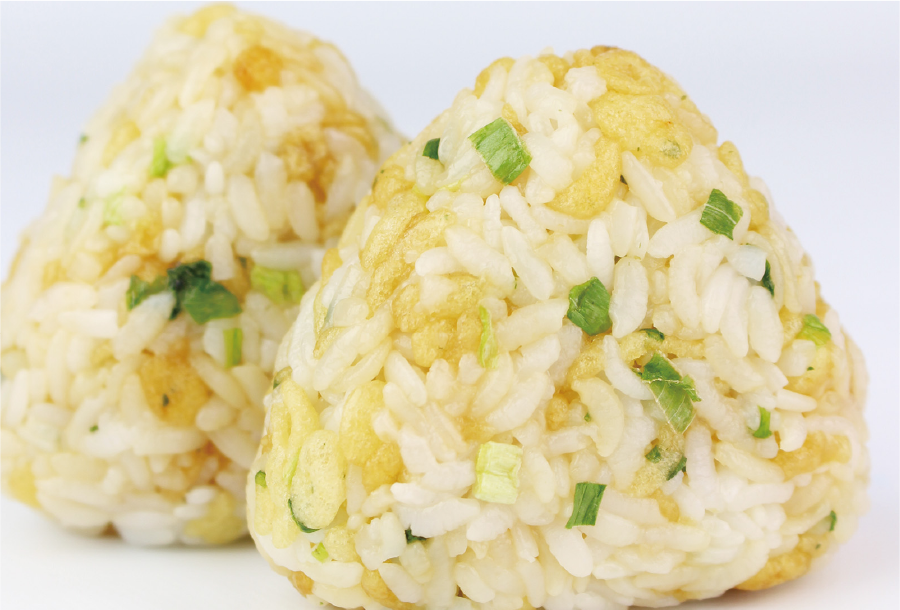 創業当時から変わらぬ味になるよう、むすびかたをはじめ、製法や材料にこだわってきた天神屋の「おむすび」。世にいう「おにぎり」は天神屋では創業以来ずっと、人と人とを結ぶ「おむすび」という呼び名にこだわり、特別な存在感をもつ商品として取り扱ってきました。
The way to make rice ball, ingredients and processing... Tenjinya's rice ball has been carefully made to keep an original taste since establishment.
Riceball, generally called [ Onigiri ] for its meaning [ to make rice ball ] has been named [ Omusubi ] by Tenjinya however, as it represents symbolic meaning of [ connecting people ] and this simple food is especially important for Tenjinya.

「元祖たぬきむすびの素」は、そんな天神屋の伝統とこだわりを手軽に気軽に、ご家庭でも食べていただけるように新しい視点で作られた商品です。
天かすの最初のサクサク感と青ネギ、しょうゆベースの味はまさに「たぬきむすび」そのもの。毎日食べても飽きない美味しさです。

どこか懐かしささえ感じる味を「元祖たぬきむすびの素」でぜひ味わってください。
[ Ganso Tanuki-musubi no moto ] / seasoning for original Tanuki musubi is a new product that brings you Tenjinya's long-standing flavor to cook at home easily,
The pleasant crunchy taste of fried crisps, a punch of spring onion and soy sauce truly reminds of Tanuki Musubi and it won't have you get tired even if you eat everyday!
株式会社天神屋 Tenjinya CO.,LTD.
元祖たぬきむすびの素 10個セット
3,334円

Ganso Tanuki musubi no moto
( Seasoning for original Tanuki musubi rice ball )
10 pcs for 1 pack

JPY 3,334